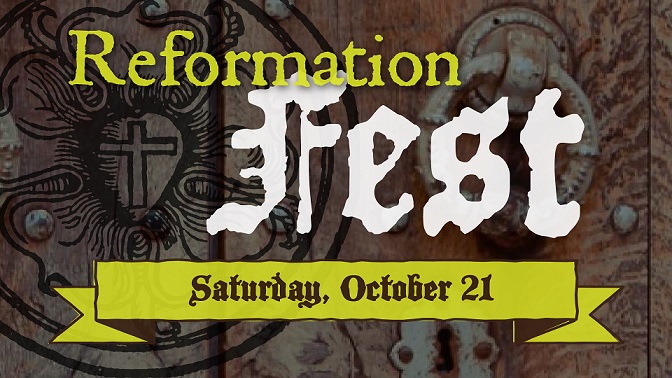 Redeemer Lutheran Church invites you to celebrate the 500th anniversary of the Reformation!
At 9:00 a.m. October 21st the event kicks off with a disc-golf tournament to benefit Redeemer's 'Feed My Sheep' school food program.
At 11:00 a.m. they will begin serving FREE food and beverages, and the obstacle course for the kids will be opened.
You're also invited to participate in our Reformation Walk as they trace the events that led to the rediscovery of the Gospel and changed the world.
Following Reformationfest. at 3:30 p.m. and 5:30 Redeemer will offer a free screening of the movie "Martin Luther: The Idea That Changed the World."