NEW LIFE 94.5 JOINS THE SWITZ SKILLS CHALLENGE!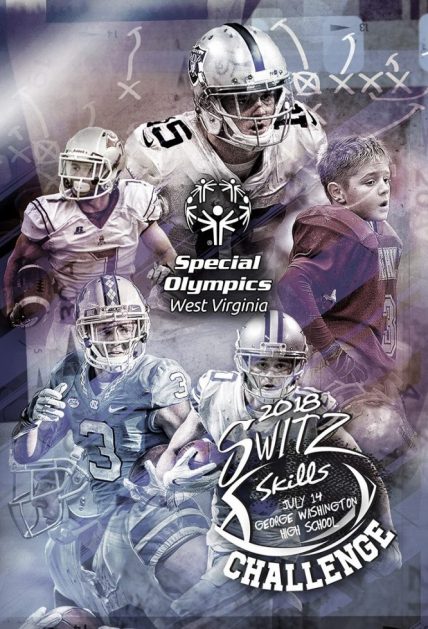 New Life 94.5 is excited to be the radio sponsor of the Switz Skills Challenge!
The Switz Skills Challenge, a one-day football combine-style camp hosted by former George Washington Patriot and current Oakland Raider WR Ryan Switzer, will take place July 14 at Steve Edwards Sr. Stadium at George Washington High School in South Hills. It will be a "unified sports" event held in partnership with Special Olympics of West Virginia, with children both with and without special needs participating together. The fun begins at 8:30 am.
Camp attendees will work through combine-style events like the 40-yard dash, short shuttle, broad jump and power ball toss, as well as position drills, a quarterback challenge, group instruction and a punt game. An impressive group of instructors will include Switzer, GW & WVU alum and current West Virginia State football coach John Pennington and members of his staff, including former WVU running back Quincy Wilson, former WVU running back Avon Coburne, along with GW coach Steve Edwards Jr. and his staff.
To register for the event, log on to gwhs.8to18.com. Parents can create an account and choose "Switz Skills Challenge" when that option becomes available. Entry fee is $25 per child, which includes participation in all events, a gift bag, a bag lunch and autograph opportunities. A scholarship program will be in place to help those children in financial need. New Life 94.5 will be broadcasting live throughout the day. (info courtesy: Derek Redd)