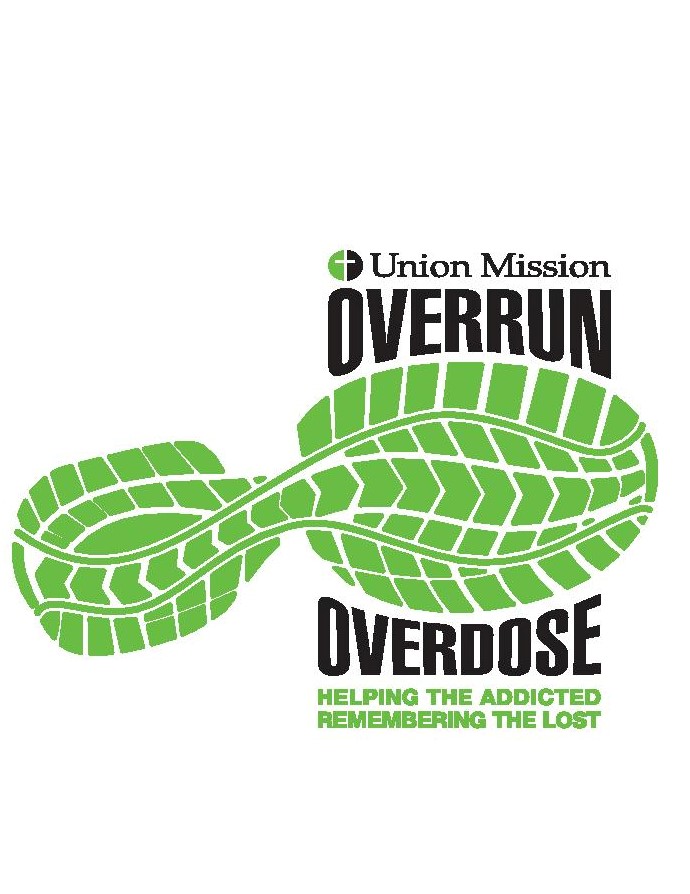 OverRun OverDose – August 31, 2017
5K and free concert – We Are Messengers!
In recognition of International Overdose Awareness Day on August 31, 2017, Union Mission will be hosting Overrun Overdose on the levy with a 5K run/walk and a special concert by We Are Messengers.
The festivities will start with the 5K run/walk at 7:00 PM. The race will begin and end at Haddad Riverfront Park. A live concert by We Are Messengers, with lead singer Darren Mulligan, will follow at 8:00 PM along other fun-filled activities throughout the evening. We Are Messengers has been nominated for both Dove Awards and K-Love Fan Awards. Band member Alex McVey is originally from St. Albans, West Virginia.
Union Mission is excited to have the group with us to share in worship and music. Lead singer Darren Mulligan, has an amazing testimony which will be featured in the mission's August Newsletter.
"Christ came to serve and showed us how to serve, and we want to do that," Mulligan says. "We want to tell people about the goodness of God. Music allows us to have that conversation. We want to love people the way He loves us. We want to wash people's feet."
The 5K is open to all ages. Online pre-registration will be accepted until Wednesday, August 28 at 6:00 am. Pre-registration will be $30 and race day registration will be $35.
Kids 10 and under can register for the competitive level ($10) or the noncompetitive level (free). The competitive level participants will receive a t-shirt and running number.
Awards will be given to runners in each age category. All proceeds will be used to support the mission and its recovery programs.
T-Shirts will be given to competitive level participants who register by Monday, August 28 at 10:00 am.
Pre-race packet pickup will be held Wednesday, August 30 from 2-6 pm at the Charleston Municipal Auditorium lobby. You will also be able to register for the race at this time. We highly recommend you pick up your packet early to avoid long lines on race day.
Register by going to www.tristateracer.com. Sponsorships can be mad by contacting Lana McVey at lana@wefeedpeople.com or call 304.925.0366 ext. 142.