Mornings With Kevin & Taylor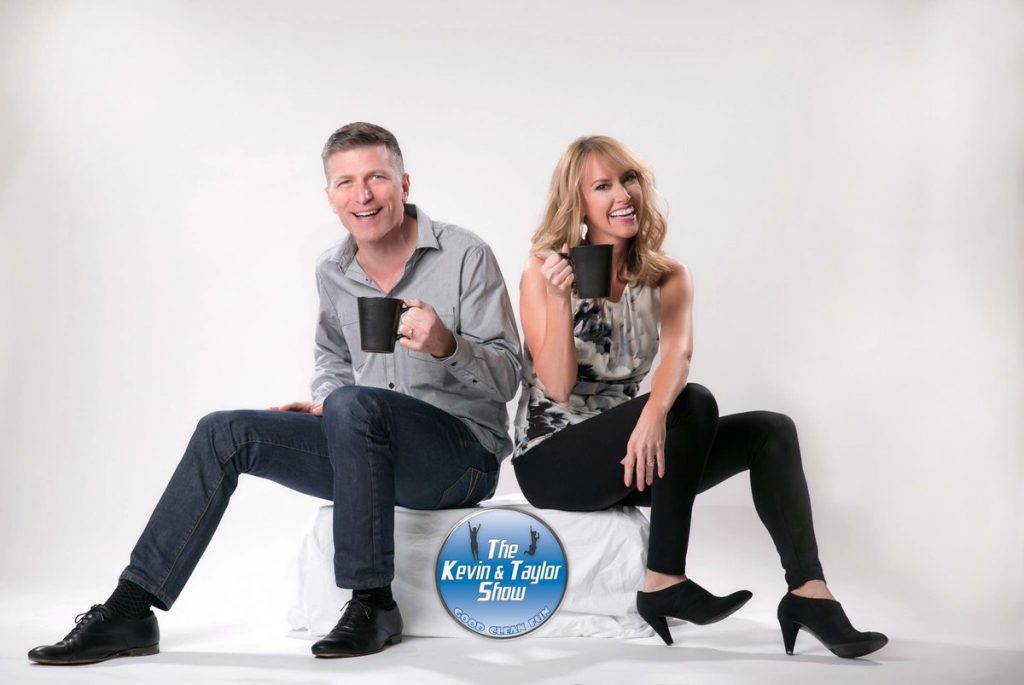 Kevin – ABOUT ME:
First and foremost I am a stumbling, get back up again, follower of Jesus! Grace is truly amazing and I am swimming in it!
Next, I'm husband to my wonderful wife Tracy and Dad to 4 amazing kids, Kyle, Autumn, Amber and April.
And I'm also blessed to hang out in the morning with Taylor and encourage folks with the music that we play and by sharing the ups and downs of our everyday lives. Life is good, life is funny and we love being a part of yours!
BIRTHDAY:
September 11th. Not kidding.
FAVORITE ARTISTS:
Mercy Me, Lincoln Brewster and Steven Curtis Chapman
FAVORITE BOOK:
'Ragamuffin Gospel' by Brennan Manning
(If you haven't read this book, stop what you are doing right now and read it.)
FAVORITE MOVIE:
Rocky
THINGS I LIKE TO DO WHEN NOT ON THE RADIO:
1) Spend time with my awesome wife and awesome kids
2) Spend time with my awesome wife WITHOUT the awesome kids!
3) Ride my bike. A lot! I cycled over 10,000 miles one year. It's an addiction.
4) Any of the above activities are greatly enhanced by coffee.
Taylor:
ABOUT ME:
I'm so grateful for God's unconditional love! It's what keeps me going. I try every day to let His love shine through me. I fail, but I keep trying.
I couldn't be more thankful for my husband Glenn. We got married right after college and absolutely love each other's company. He makes me laugh so hard, he's so smart, and he loves me unconditionally. We don't have kids, but we have 11 fabulous nieces and nephews from my 4 sisters and Glenn's sister who add so much joy to our lives. We are insane dog lovers.
Kevin and I are so grateful to do radio that represents the welcoming heart of God, where we can laugh at ourselves, and focus on all the good in the world.
BIRTHDAY:
May 27th
FAVORITE ARTISTS:
Steven Curtis Chapman, NeedToBreathe, Nichole Nordeman
FAVORITE BOOK:
'Ragamuffin Gospel' by Brennan Manning. (Kevin told me about it!)
You must read Ginger Garrett's novels – she's so talented.
FAVORITE MOVIE:
I love all of the Lord of the Rings movies – such fantastic stories and life lessons.
THINGS I LIKE TO DO WHEN NOT ON THE RADIO:
1) Spend time with my incredible husband, my family and friends.
2) Trail Running, mountain biking, road cycling and being outside.
3) Travel. If I won the lottery, that's what I would do with the money – see the world.
4) I'm passionate about charity. I volunteer as a Girls on the Run Coach and my husband and I love supporting organizations like Food for the Poor and Opportunity International.